---
Joana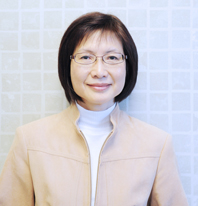 Office Manager and Appointment Coordinator
I schedule and manage patient appointments, answer questions, process insurance, and anything else needed to make our office run smoothly. I get the great pleasure of interacting with our wonderful patients and their families on a daily basis. It's great to build relationships with them and help to give them a beautiful smile.
---
Catherine
Office Admin Assistant
I really enjoy coming to work and seeing everyone's smiles. Our new patients are excited to start and our established patients love showing us the progress they're making. I know we offer the best orthodontic experience: Dr. Ma was my orthodontist! We have an incredible team and each person is dedicated to ensuring all our patients are happy during treatment. It's my voice patients and parents hear when I call to remind them of their appointments and when it's time to book checkups.
I'm currently a student pursuing a Bachelor of Science at UBC, so when I'm not working I'm often on campus or cramming to complete lab reports. In my free time, I enjoy being with family and friends, seeking out new things to do in Vancouver, and teasing my younger sister.
---
Juliet
Certified Orthodontic Dental Assistant
I enjoy becoming friends with patients during their treatment. It's fun to learn about their lives and see how each person grows and changes as they see the change in their appearance. Helping people I care about develop stronger self-esteem and confidence is the best experience! My favorite procedure is debonding, when we remove the braces and a patient sees their new smile for the first time. I prepare the treatment area, seat our patient and prepare them for their procedure, and assist Dr. Ma chairside. Additionally, I teach patients about their appliances and oral hygiene. I also organize our supplies and sterilize instruments.
When not in the office, I love spending time with my husband and two children. On Sundays we go to a Catholic Church for mass and visit with family and friends, too. I came to Vancouver in 2002 and love living here.
---
Shelly
Certified Orthodontic Dental Assistant
I am very happy to help our patients develop great smiles. When a person begins treatment they often don't like how they look. As they see how their appearance changes, they become happier and more outgoing. By the time they're done, they're filled with confidence and love to smile and laugh! I work in the clinic, where I assist Dr. Ma during different orthodontic procedures. While I help him I also talk with our patient about what we're doing and check that they're comfortable in the chair.
In my free time, I love cooking and having fun with my husband and two young sons.
---
Tet
Certified Orthodontic Dental Assistant
I love being part of improving people's smiles. My profession gives me the opportunity to work with and get to know all ages of people from many cultures. Talking with them teaches me many things about the world and I like learning! I make sure our patients feel comfortable during visits, seating them and explaining what we'll be doing. I sit chairside, assisting Dr. Ma and making sure he has everything he needs. At the same time, I talk with our patient about what Dr. Ma is doing and encourage them to keep up with their home care.
I was born and raised in the Philippines and graduated from dental school there. My family, including my three children, Ardian, Anthony, and Androse, came to Canada several years ago. In my free time I enjoy cooking, being with my family and friends, and attending bible study.