December 16th, 2014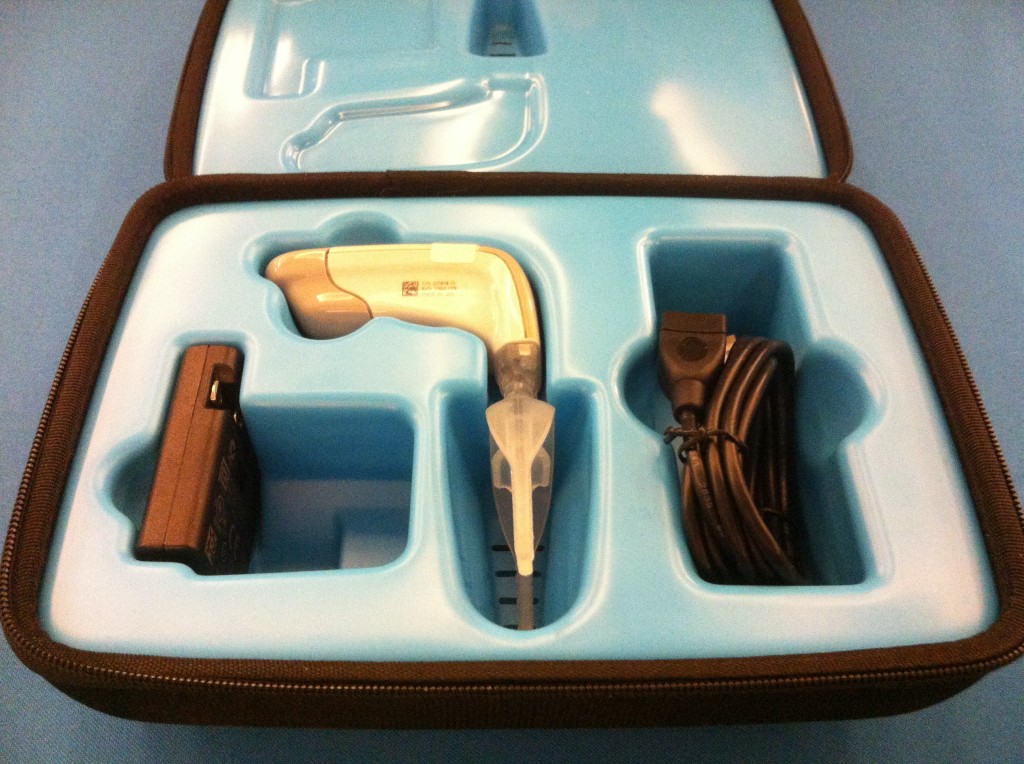 A fast, gentle, reliable way to accelerate your orthodontics.
Dr. Daniel Ma is dedicated to staying on the cutting-edge of orthodontic treatment technology, and we're always on the lookout for treatments that can improve your overall orthodontic experience. This is why Dr. Ma and our team are excited to offer our Vancouver, BC patients accelerated orthodontic treatment with AcceleDent Aura!
If you're interested in improving the aesthetics of your smile, but don't want to spend years in braces, AcceleDent Aura could be right for you. AcceleDent Aura provides our patients with the convenient option of speeding up their orthodontic treatment in a safe, gentle, and non-invasive way using the latest clinically proven technology. Using this pain-free, easy appliance, you'll achieve your most perfect smile up to 50% faster than with traditional braces alone.
AcceleDent Aura is cleared by the FDA and its vibration is a reasonable and safe approach for accelerating tooth movement. In fact, the vibration is actually less forceful than an electric toothbrush, so it's completely safe and comfortable to use. It can also reduce discomfort associated with tooth movement from traditional braces and Invisalign®.
So, how does AcceleDent work?
AcceleDent Aura is a light, comfortable, and hands-free appliance that is used 20 minutes per day as a complement to your orthodontic treatment. By utilizing SoftPulse Technology™, the precisely-calibrated micropulses gently stimulates your own biology, encouraging accelerated bone remodeling and tooth movement.
Would you like to accelerate your orthodontic treatment? Contact Dr. Daniel Ma to schedule an AcceleDent Aura consultation at our Vancouver orthodontic office today!